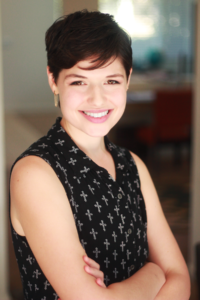 Heeeeey!
I'm Ab, an aspiring visual development artist and professional illustrator. I think that's pretty much what I've always been. I don't remember most of my baby years, because apparently the smarter you are, the worse your memory is … Darn. But what I do remember is that I liked waffle blocks, Play-Doh, drawing, finger painting, and Disney movies. That's still me. I still like to play and collect all of the hobbies and experiences I can get my hands on, and they all go back to one common goal: gaining a richer understanding of visual storytelling.
Music has always been one of the greatest inspirations in my life – I even spent most of my high school years playing violin instead of practicing visual arts. To me, music represents storytelling in one of the purest forms that exists… it tells you what to feel. I can't regret not pursuing visual arts through high school, because during that time, I learned how to transform myself from Portrait Artist to Storyteller.
In 2013, my family started work on a project that expounded on this spirit of storytelling by starting New Wrinkle Publishing, a name under which we – my mom (Lynnette Kraft), my brother (Jared Kraft), and I – publish novels with illustrations and original, cinematic-style soundtracks. Our first project, Ingrid (2014) told of the power of sacrificial love, and embracing the purpose we are born into.
Working collaboratively with my family has helped me to see how valuable the creative energy of a group with a vision can be. We continue to create books with illustrations and soundtracks, and go to each other for inspiration and advice in all of our creative pursuits. We're pretty sure one day, we'll be working on movies together… and I'm hoping this'll be the first one.
And now, an endorsement from my mom.
"I'm the author of Archie of Outlandish and Ingrid, and Abigail's mom. I've had the wonderful privilege of working with Abigail on both of my book projects, as well as watching her natural artistic instincts blossom (through a lot of dedication and hard work) into a passion for visual arts.
Abigail is smart, a smarty-pants, and forever a child. She can do absolutely anything, and I mean that, but having a child-like spirit is what makes her so incredibly unique. She's always been able to find the lighter side of life, even when she's had to search extra hard for it.
The world needs some more Abigails. She'll help you fix all the analytical things your brain can't work out, and then she'll stamp stars under her eyes, throw on her SpongeBob shirt and say, "Who wants to watch Shrek with me?!"
When she's working all hours of the night on a project, she might cry and tell you she sucks, but then she'll give you the best work she's ever done, because she never stops pushing herself to learn more and do better. But since I'm the one blessed to be her mom, the crying might be reserved just for me. Sorry. "
—Lynnette Kraft